E2:the new gas catalytic
IR dryer on wheels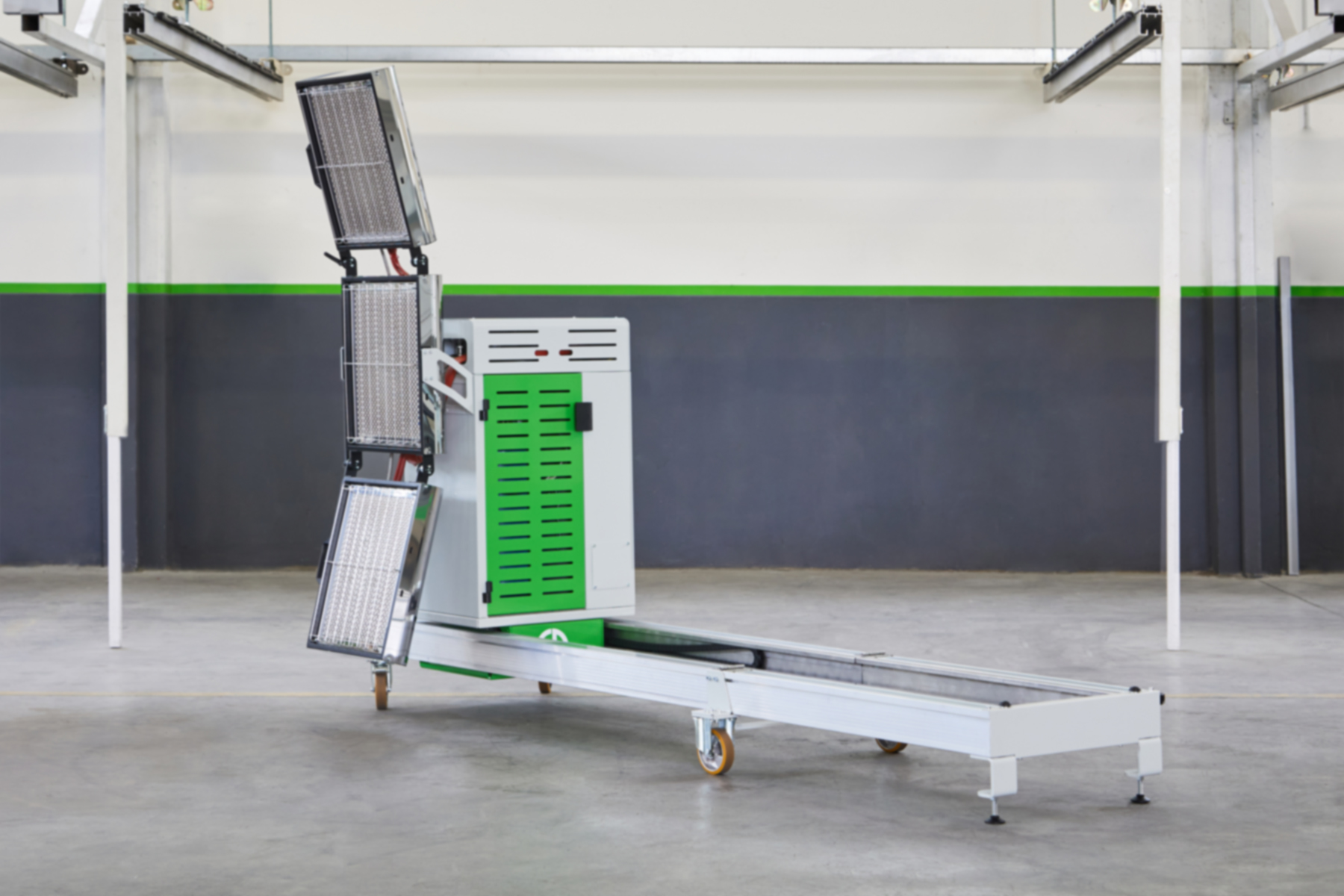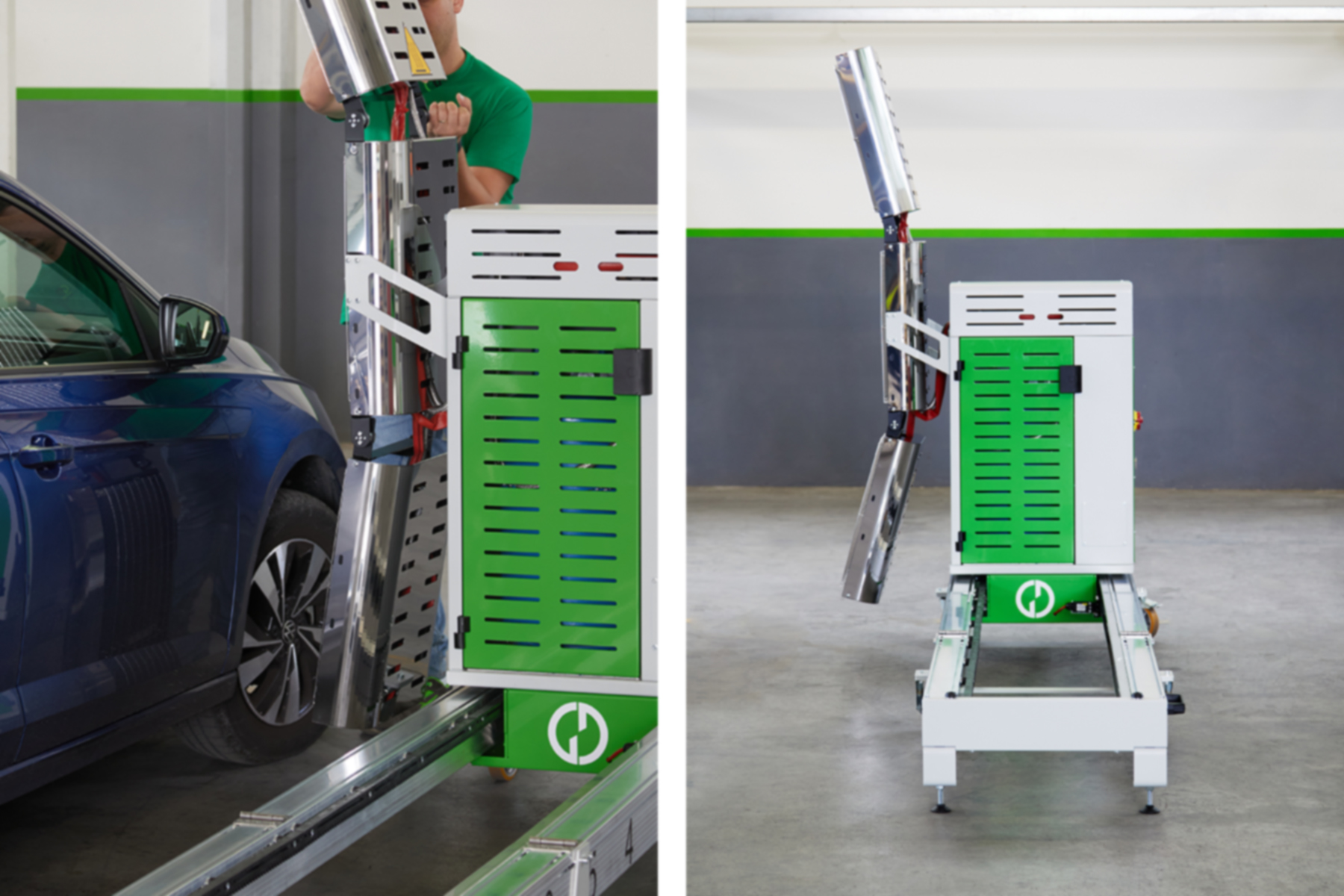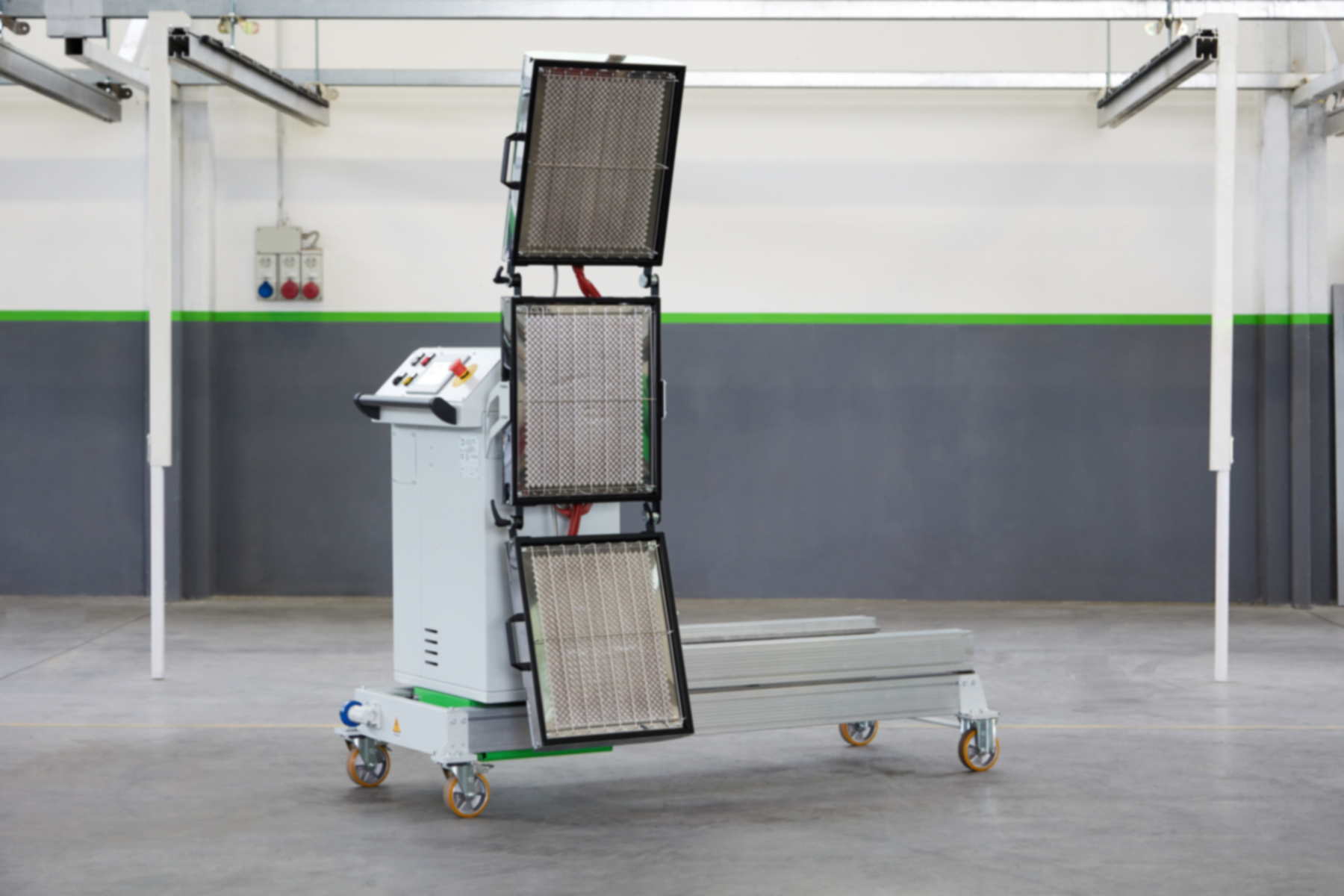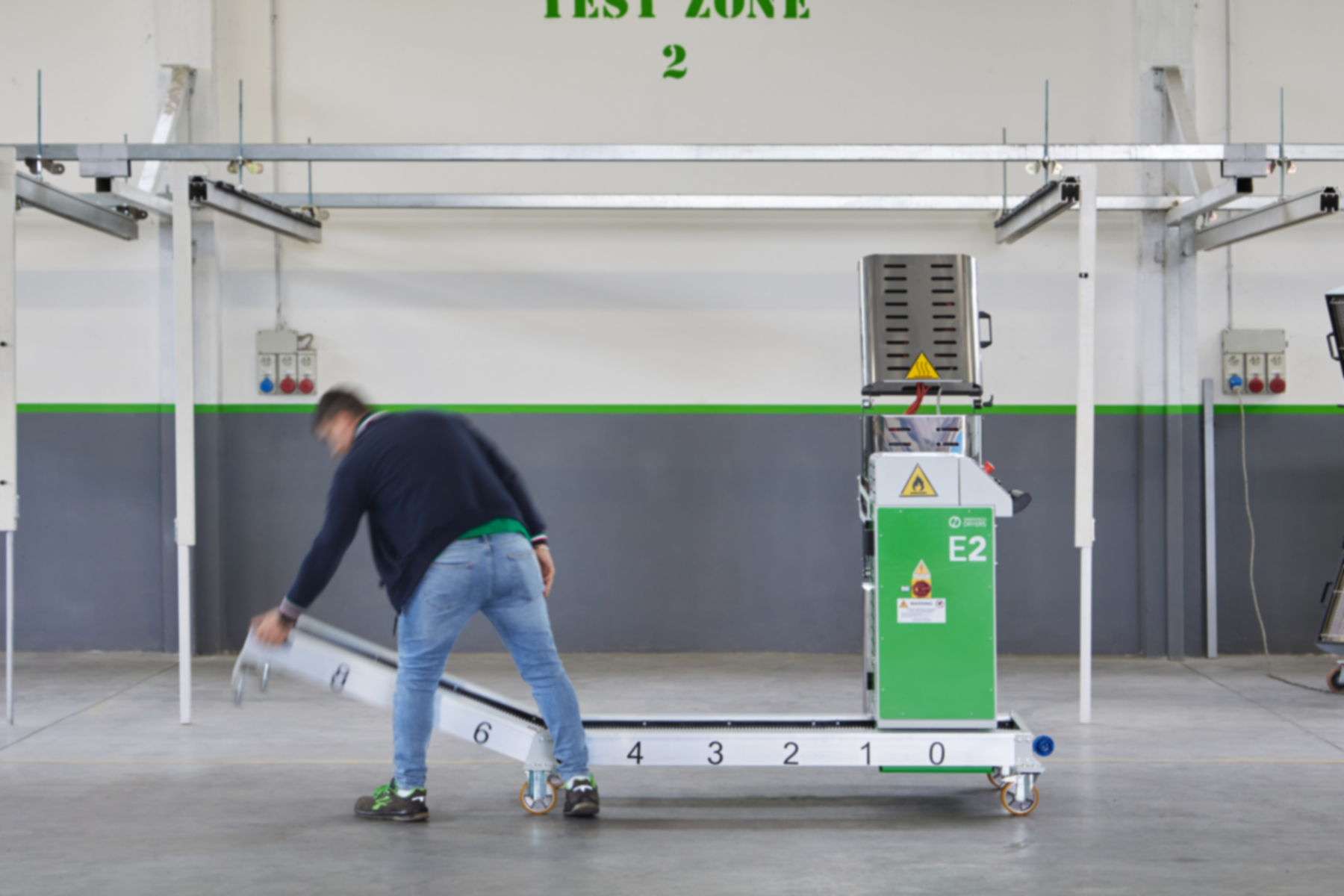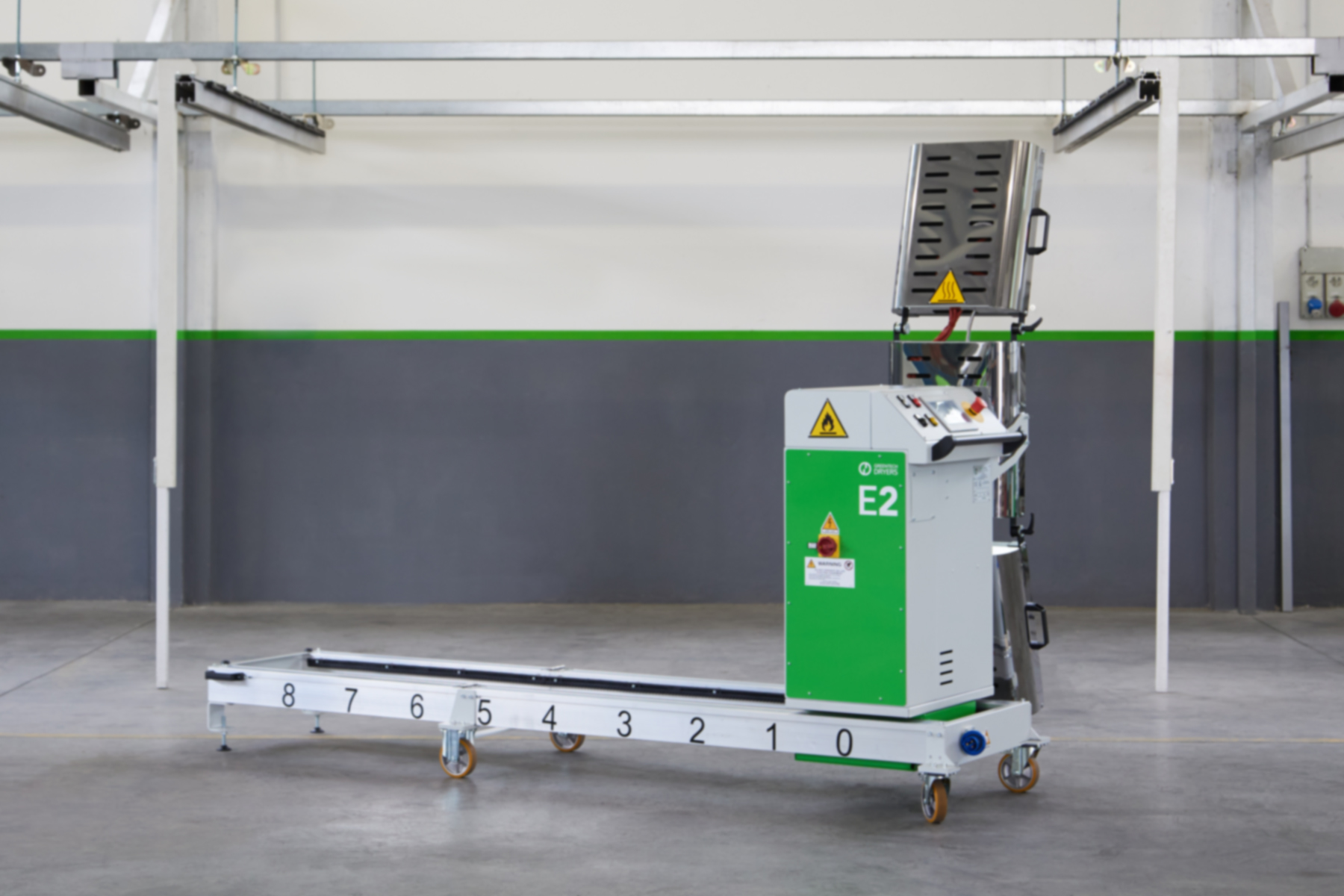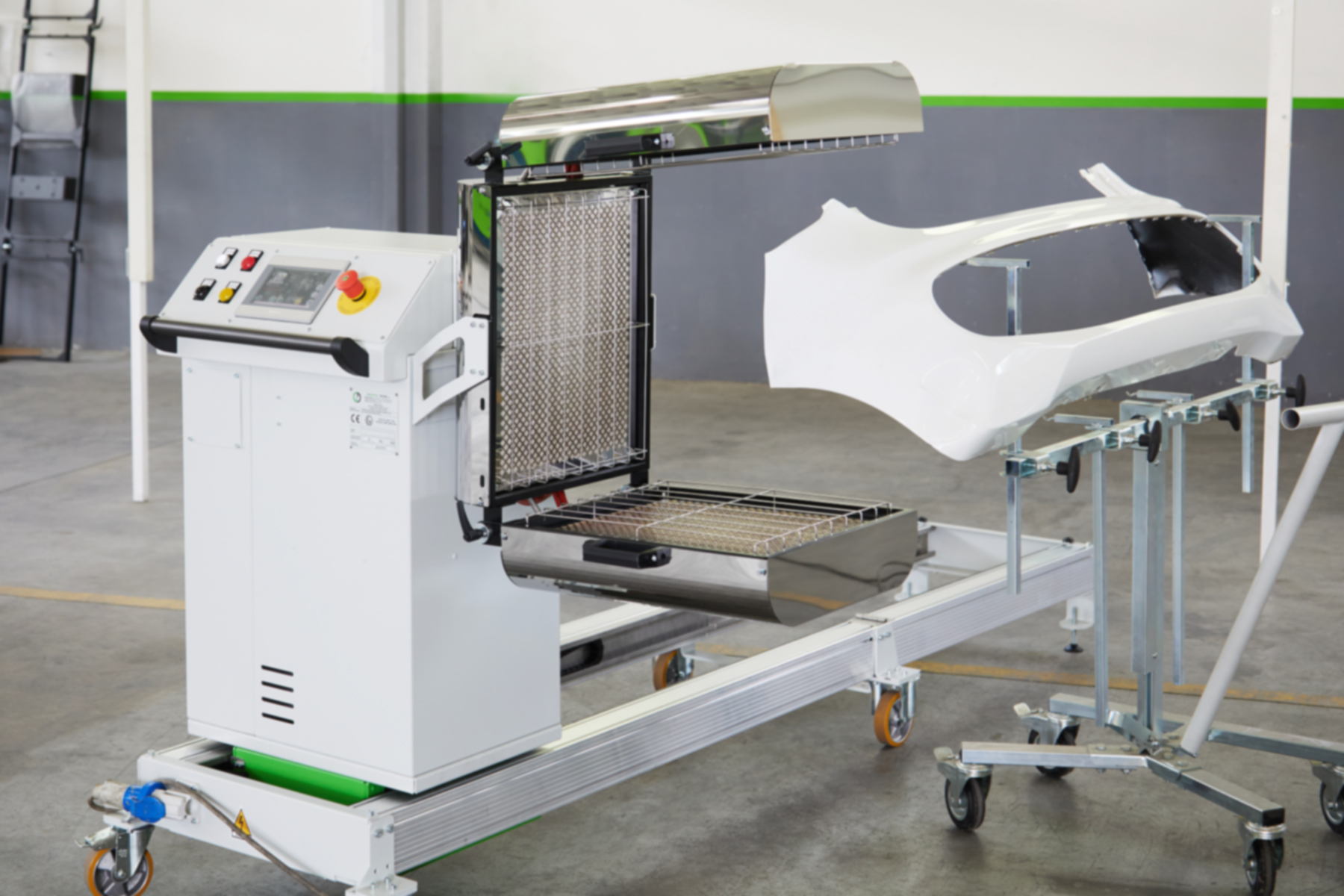 The E2 robotic drying system has been designed to dry paint and other products commonly used in car bodies.

It is suitable for cars, commercial vehicles and industrial products of any material, thanks to a considerable flexibility in handling and adaptation to different shapes. It is equipped with a practical touch-screen computer that allows rapid setting of functions such as the parameterization of the work cycle, messages and alarms, electrical diagnostics and optional remote assistance.

The drying function is carried out by 3 catalytic panels and the motor allows the longitudinal movement of the infrared lamps with position control.

In compliance with the safety requirements of Directive 2014/34/EU of 26.02.2014 and specifications in line with the requirements and standards of the ATEX list.


70% less drying time


80% less power consumption


100% perfect curing


2x productivity


E series IR arches rely on using the latest technology, which allows to cure all surfaces with any painting products and in a very short time, at extremely reduced costs compared to traditional systems and in total respect for the environment, thanks to significant energy savings and minimal CO2 emissions.
Highest safety standards and certifications