e2
THE GAS CATALYTIC IR DRYER ON WHEELS
The E2 drying system has been designed to dry paint and other products commonly used in car bodies. It is ideal for use on cars/suv, commercial vehicles and industrial products of any material, thanks to a considerable flexibility of handling and adaptation to different shapes.
It is equipped with a practical touch-screen that allows quick setting of functions such as the parameterization of the work cycle, messages and alarms, electrical diagnostics and optional remote assistance. The drying function is performed by 3 catalytic panels and the motor allows the longitudinal movement of the infrared lamps with position control.
For users looking for a less demanding solution in terms of space and costs, while maintaining the advantages of the GTD technology. In fact, as with all GTD products, drying times and consumption are significantly reduced, allowing for an increase in productivity and a rapid return on investment.

Download brochure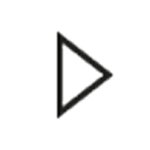 On YouTube