e7
THE IR CATALYTIC GAS DRYER FOR PREPARATION AREA
The E7 drying system is very flexible and easy to use and is intended for preparation areas for infrared drying of paints.
It is a semi-automatic robot with 3 or 4 catalytic resistances sliding on rails longitudinally, transversely and vertically. Powered by LPG or CNG, suitable for all preparation areas and able to work on several bays. Versions with three or four panels (E7 Plus), depending on the surfaces to be cured.
It is equipped with a practical touch-screen that allows you to quickly set the working parameters and with an optional device for measuring the programmed distance during movement in the drying phase .

Download brochure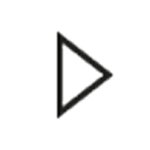 On YouTube